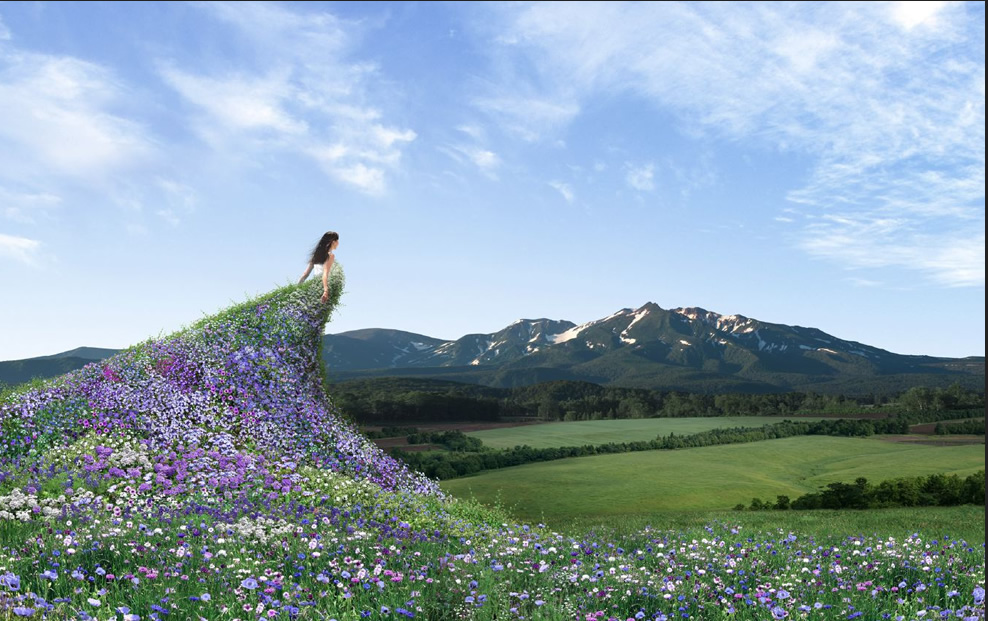 2015.02.01
Hokkaido Garden Show 2015 Taisetsu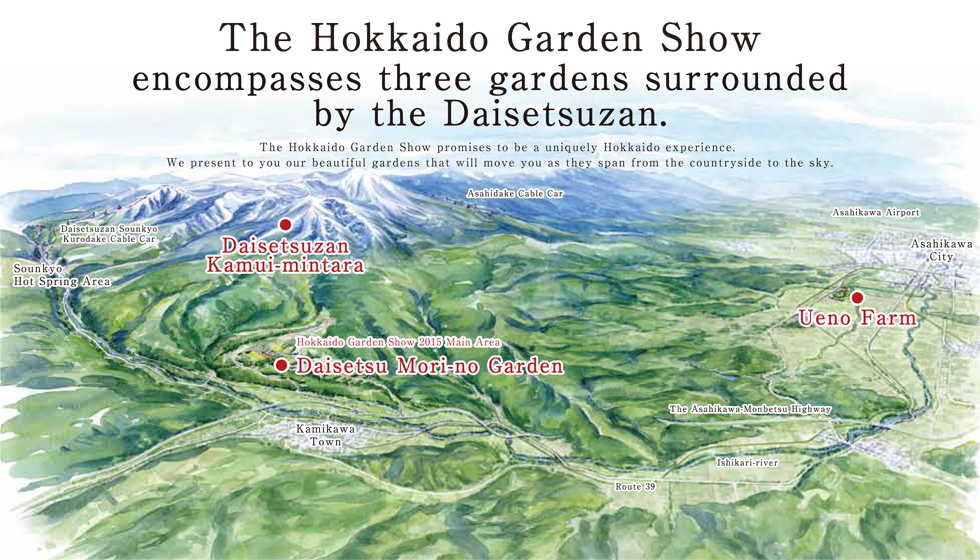 Hokkaido Garden Show 2015 Taisetsu
Hokkaido Garden Show 2015 Taisetsu will be held at Kamikawa District in Hokkaido from May 30 to October 4, 2015 for 4 months under the directorial management of TLP, Takano Landscape Planning, a member company of JCAP7.
The Garden Show is organized in 3 mail theme parks each with the following features;
1.Taisetsu National Park : The Garden is Designed and Created by the Nature
2.Taisetsu Forest Garden designed by TLP : Guest Palace in the Forest
3.Ueno Farm one of the most excellent gardens representing Hokkaido These three gardens are all located at the foot of Mt. Taisetsu, collaborate together to create "from the great natures to people's village". It is called as the Garden Resort Event with such a large scale, nature oriented and activates the local communities, which is possible only in Hokkaido.
In the Taisetsu Forest Garden as the main venue of the Garden Show, "Dress Garden Kante" will be displayed and Kante means ski jump edge in German which is a suitable display for Kamikawa-cho, a famous town for ski jump in Japan.
The other displays are a garden with a title of "Life as a Traveler" to be made by Malaysian landscape architect who has received high honor in the world garden shows and "Xylophone in the Forest" which was once used for the advertisement of docomo, Japanese mobile phone company.
Also a design competition was held among the young landscape architects as a gateway to the success with a theme of "A Garden for Feast". Over 100 applications were given and real gardens of the selected six up-and-coming landscape architects will be displayed in the Garden Show.
The restaurant of Seizo Mikuni chef will offer the special breakfast in the open air overlooking Mt. Taisetsu during the event. Also many attractions will be provided such as open tea ceremony, yoga lesson, concert and gardening guidance all with the mind of Omotenashi, Japanese hospitality. We, Hokkaido Garden Show 2015 Taisetsu are cordially looking forward to seeing you in Kamikawa.
More detailed information is available from the following URLs through internet.