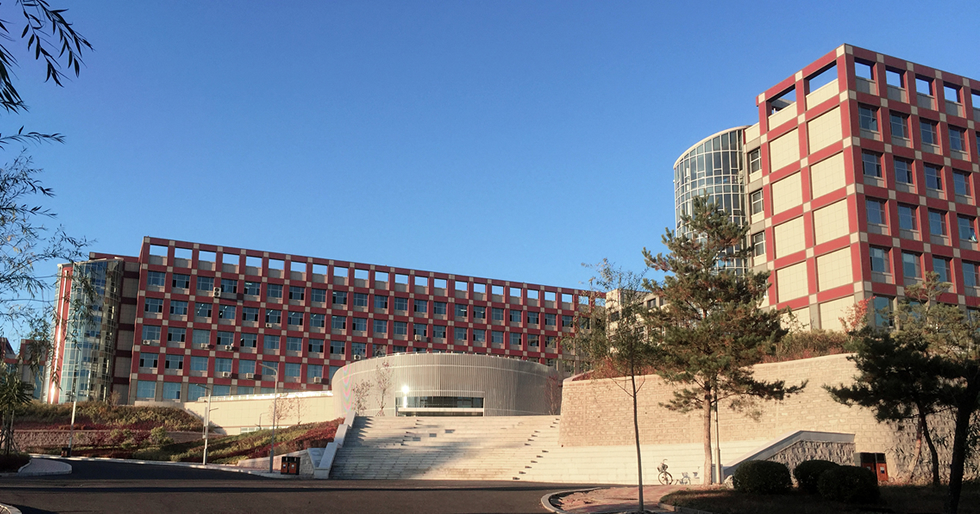 Southwest Main Gate
2017.11.16
Yan Bian University, Science and Engineering Faculty Laboratory Buildings
Project Owner:

Yan Bian University

Location:

Yangi City, Jilin Province, China

Designers:

JPM Co. Ltd (JPM)
Yasui Architects and Engineers, Inc. (YAE)
Takano Landscape Planning Co. Ltd (TLP)

Completion:

November, 2016

Building Scale

Land Area

30,050 m2

Total Floor Area

35,000m2

Structure:

RC Rigid Frame Structure, 5 Floors with a Basement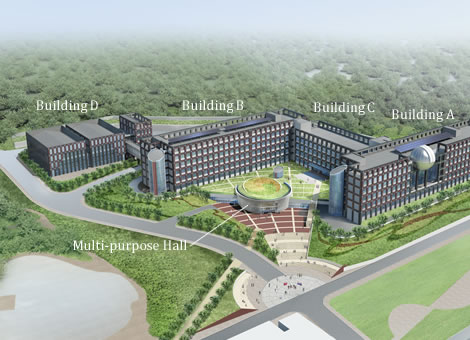 Bird's-Eye View
Yan Bian University was founded in 1949 and is one of the 100 national key universities in China. The University consists of 21 faculties including Faculties of Education, Economics, Law, Physical Education, Chinese Character Culture, Foreign Language, Art, Science, Engineering, Agriculture, Medicine, Pharmacy, Nursing, Scientific Technology and Adult Education. The number of students is approximately 23, 000 and that of faculty and staff is 2,227. The foreign students are mainly from South Korea, Japan, USA and Russia and number 550 in total.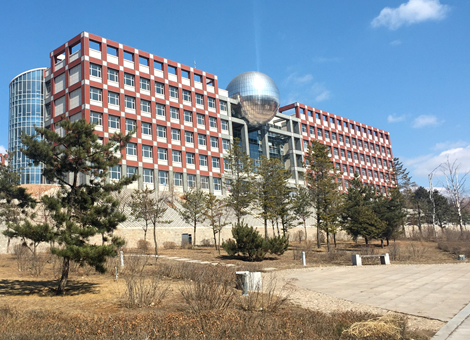 Building A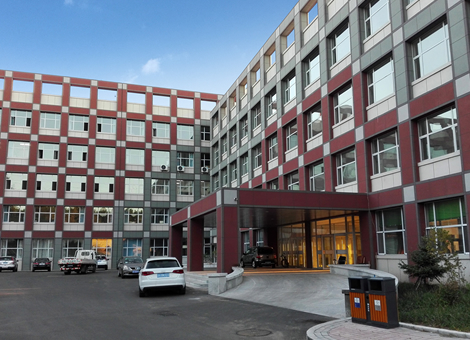 Building C Entrance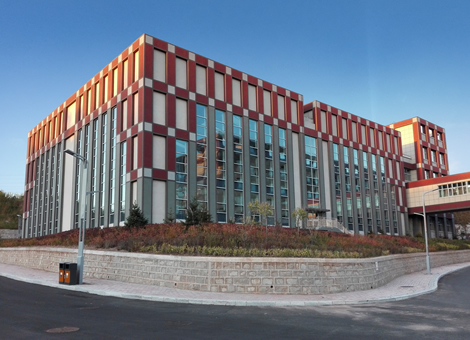 Building D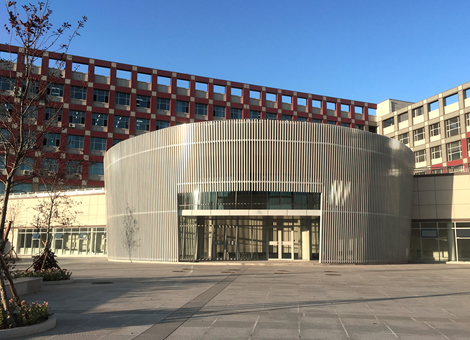 Entrance of Multi-purpose Hall
The laboratory buildings were built primarily for the Science and Engineering Faculties. JPM and YAE jointly participated in the design competition of those buildings and were awarded the work in July, 2013. The proposed main concepts were to introduce the state-of-the-art laboratory facilities from Japan and to adopt a flexible facility layout, a communication space for information sharing and a sustainable campus environment. These newly built buildings were welcomed by the University.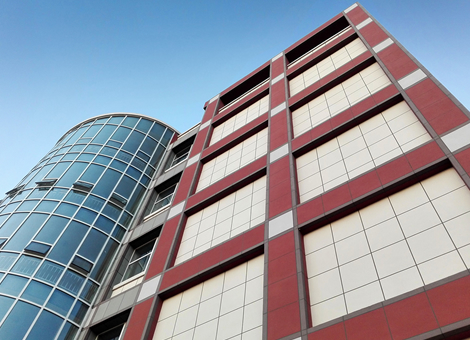 Building A Side Wall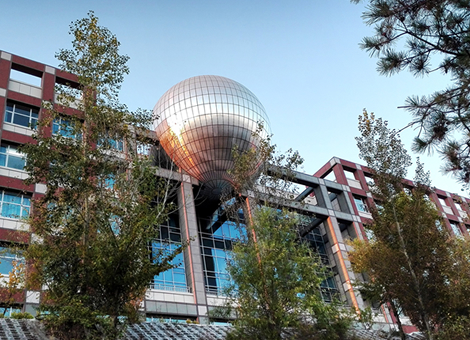 Building A Planetarium
The architectural design work was completed in September, 2014 and the interior and landscape design work (by TLP) in April, 2016. The construction work was commenced in April, 2015, and completed in November, 2016 by Jilinsheng Huaxing Engineering and Construction Co. Ltd., who was selected by tender. After the installation of the laboratory equipment, the facilities became available to the students and researchers, who highly appreciate these latest research laboratories.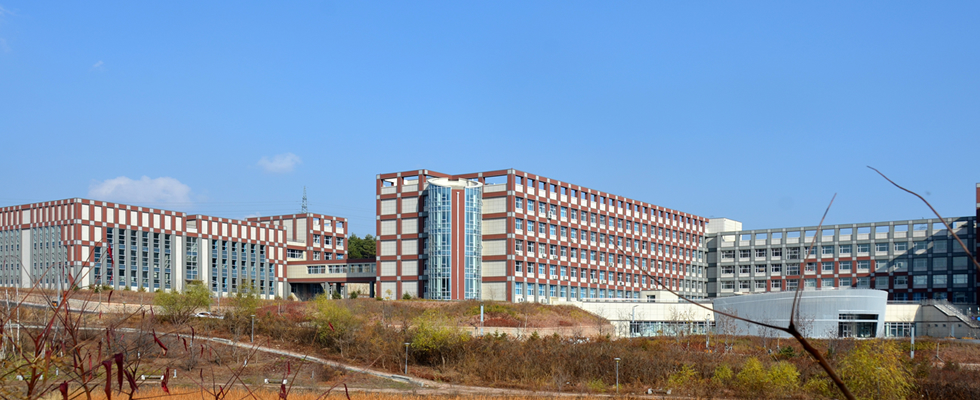 View from west, from left D, B and C Building
The laboratories are situated in Buildings A, B, C and D and used for chemistry, physics, mathematics, geography, electronics communication, industrial design, mechanical engineering, computer science, architecture and civil engineering. Highly sophisticated equipment is provided such as large scale vibration testing for civil engineering and analytical testing.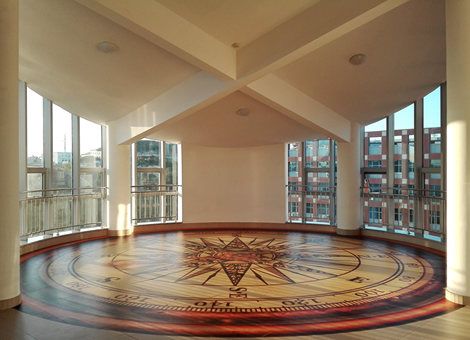 Circular Community Hall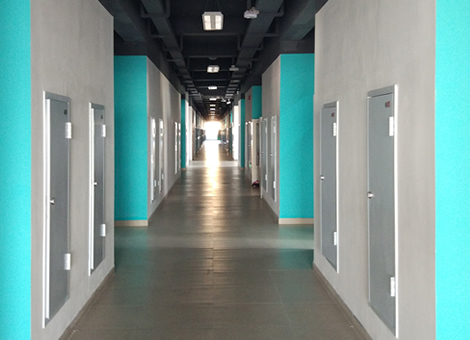 Corridor
Circular Community Halls are provided on each floor of the curtain wall portions of Buildings A and B. Floors tiles are designed with motifs suitable for Science and Engineering Faculties. The color scheme of the corridors varies from green, blue and yellow to grey depending on the research topics of each Building.